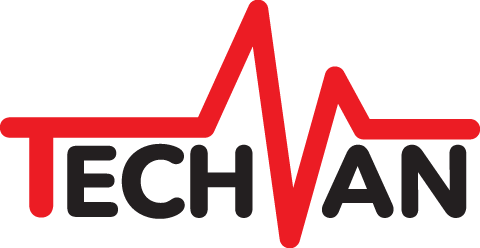 TechVan Our Premier Mobile Labs

Depending on your specific needs and the capabilities of the vehicle you choose, TechVan personnel can design and build products for a diverse world of applications.
Medical and Clinical
Vaccine Distribution
Patient Screening
Patient Evaluations
Phlebotomy
Blood Pressure and other screening fairs
Patient Exams and treatment
First Responders deployment and PPE distribution
…or any custom design you require
Laboratory and Testing
Environmental Analysis
Physical Product Testing
Chemical Testing to include UV-Vis, FTIR, etc.
At source Quality Assurance testing
At source raw materials testing
Sample collection and prep
Water Testing
Cannabis potency testing at site by HPLC
On site archeological lab
Nitrogen/Protein testing of soil and feedstock
Landfill gas analysis by GC and GC/MS
Metals analysis by MP-AES
…or your specific mobile lab needs

TechVan XD
Extended Deployment or Versatile/Complex Configuration
Platform Options include Class A, Class C, Diesel Pushers, Box Trucks of various designs

LEARN MORE
TechVan XD Conversion for Hampton University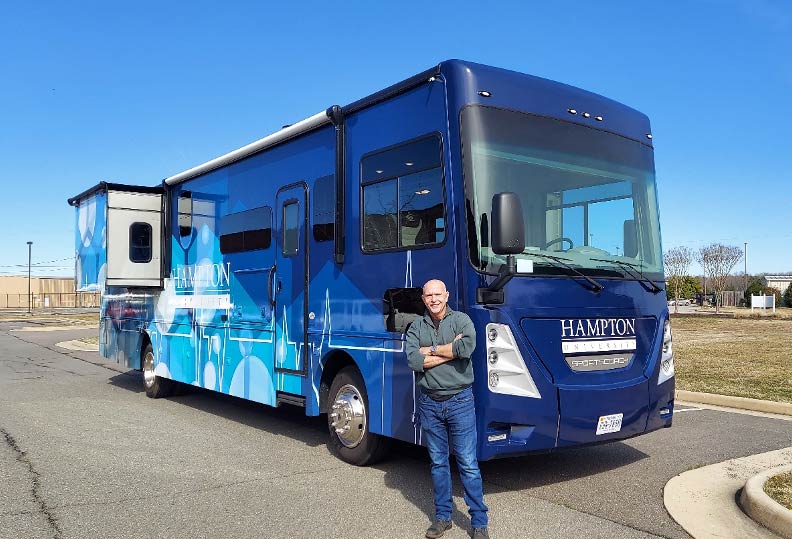 Hampton University TechVan XD
One of STX's most recent projects has been the completion of a four-month-long mobile lab build for Hampton University. This TechVan provides, among other uses, a practical solution to the critical need of providing COVID-19 vaccinations and health care to underserved communities.
The Core Vehicle Platform
The TechVan XD is a fully customizable vehicle built upon a platform utilizing the Freightliner air-cushioned chassis with Cummins Diesel Engine and Allison transmission.
Facilities for Laboratory Analysis and Sensitive Materials Storage
The TechVan XD Vaccination Station includes one 3.3 cu. Ft. -80 degree freezer and one -20 degree and a full size pharmacy refrigerator for maintaining the vaccines, controls, patient samples, and other temperature sensitive materials.
Accommodations for Long Range Deployment
Because the TechVan XD is designed to accommodate long range and/or long term deployment where access to services may be difficult, we have incorporated a large generator, water and waste vessels, restroom facilities, a microwave oven, and a staff under-counter refrigerator. Copious storage for PPE and other critical materials is designed into the XD vehicle.
Provisions for Teaching and Instruction
In the front section of the vehicle there is a four person work area for use in teaching and instruction of students. Adjacent to this work area is a flat panel TV for viewing of programming relevant their studies. Additionally, there is a single person computer workstation area. This area is also appropriate for consultations and collaborative discussions.
Compatibility with Patient Evaluation
One use of the vehicle is to provide health screenings and similar services. To accommodate this, an electrically actuated variable height bariatric phlebotomy chair is conveniently located with easy access. Additionally, the rear laboratory provides a convertible exam table when required.
The Customized Tech2 Advanced Power Source Technology
A critical component in the TechVan XD Vaccination Stations is the generator based power source for the multiple Refrigerators and Freezers mounted inside the vehicle. The reliability of this system is paramount to protecting the integrity of the vaccine and the successful distribution of an effective vaccination program.
The Fully Customized Tech2 control system features a 9" color touchscreen with graphic user controls and status, and utilizes a dual input charger/controller and inverter with 120V auto detection.
Environmental Control
The Custom Control system allows for monitoring of air particulates and allows for control by the special HEPA air filtration system. The air quality can be monitored and graphed over time to provide a display of air cleanliness.
Safety/Disinfection
As the TechVan XD Vaccination Station is designed to be used for viral vaccinations, it is possible that contamination from PPE or other sources could be a risk. In order to mitigate the risk, the TechVan rear work space can be designed to be effectively isolated* from the driver/passenger compartment and for rinse down and/or disinfection. *Note that complete isolation of the space is impossible due to the nature of construction of the core vehicle, but every reasonable effort has been made to minimize any risk of cross contamination from one space to another.
Additional Pertinent Features
The modular design of each component within the Vaccination Station allow for simple/cost effective replacement should the need arise. Although we have chosen the most reliable components and design, we are realistic in acknowledging that things sometimes fail. We have designed the TechLab XD Vaccination Station to be prepared for the unexpected.
Professional Branded Exterior Finish
The TechLab XD Vaccination Station is fully wrapped in high-quality 3M vinyl wrap with professional graphics identifying it as an official vehicle of Hampton University. In addition to providing a high profile for the University, we believe this designation provides a level of safety to occupants when delivering services to underserved communities.
Thinking Ahead - Repurposing the Vehicle
The configuration of this vehicle for Hampton University is only one of many configurations possible for the TechVan XD. We can assist you in repurposing the vehicle to future special applications should the need arise, as the interior is designed and constructed such that reconfiguring can be accomplished with minimal effort. The modular design of each component ensures that removal and replacement are easily accomplished. Even the exterior is easily changed as the chosen wrap materials are uniquely able to be removed should the van be repurposed.