Laboratory Fixtures
STX offers laboratory grade electrical and plumbing fixtures from the industry leaders - Water Saver, Chicago Faucets, and others. Fixtures are available in several finishes including stainless steel, brushed stainless, black crinkle finish, epoxy coated, etc.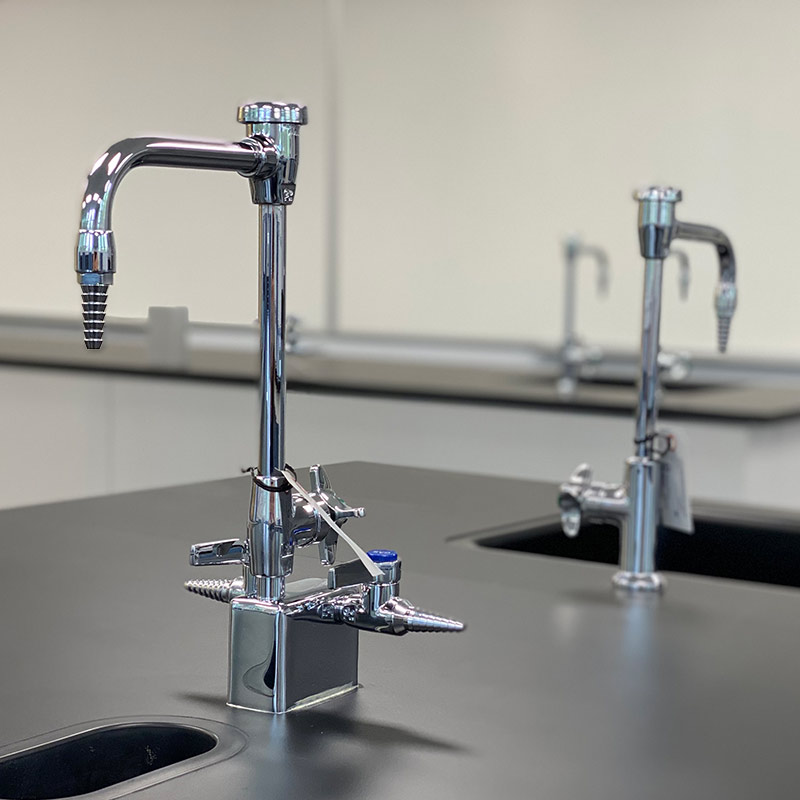 You want your lab to produce the most accurate and confirmable results. To achieve this goal, you need the correct fixtures.
Choosing the right lab valves and faucets may not seem like a big deal but in our experience it's an important decision that can save future issues and time-costing headaches.
STX has a long history in installing lab fixtures and with that history we can advise you on the type of fixtures that will achieve your long-term goals.
Water Faucets
Single Faucet
Mixing Faucets
Electronic Faucet
Valves
Water Valves
Stem Valves
Gas Valves