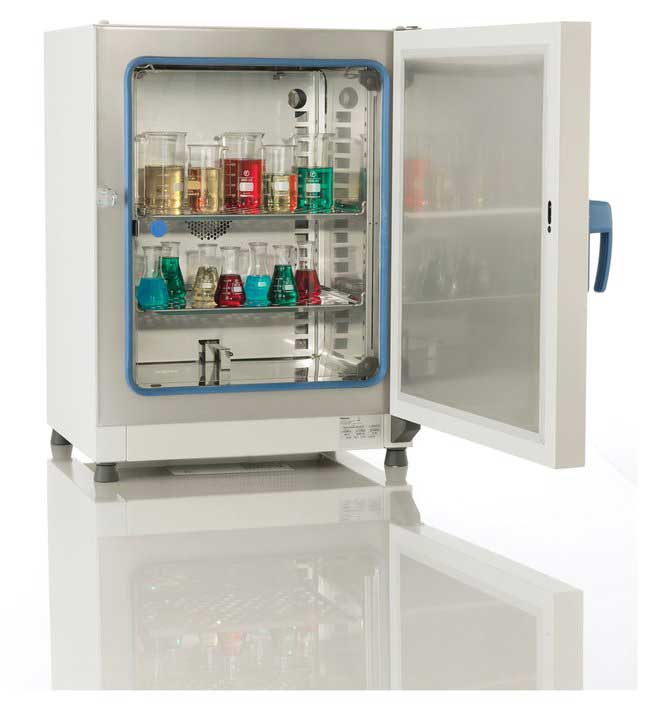 Heratherm™ Advanced Protocol Microbiological Incubators
Perform drying applications with Thermo Scientific™ Heratherm™ Advanced Protocol Microbiological Incubators, which include dual-convection technology and deliver excellent temperature consistency. These incubators are an effective and flexible tool in the lab and can be used for multiple applications.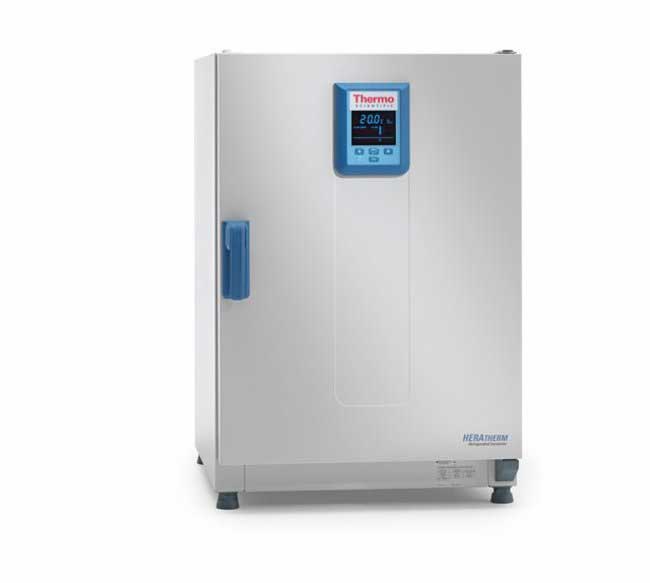 Heratherm™ Refrigerated Incubators
Achieve untapped potential in incubation with the temperature precision you need for applications that demand it. With a temperature range of +5 to +70°C, Thermo Scientific™ Heratherm™ Refrigerated Incubators are equipped with Peltier technology to reach and maintain the precise ambient temperatures you need for reliable results. With no hazardous refrigerants, these units use less energy than the conventional product, making it the ideal choice for energy-conscious labs.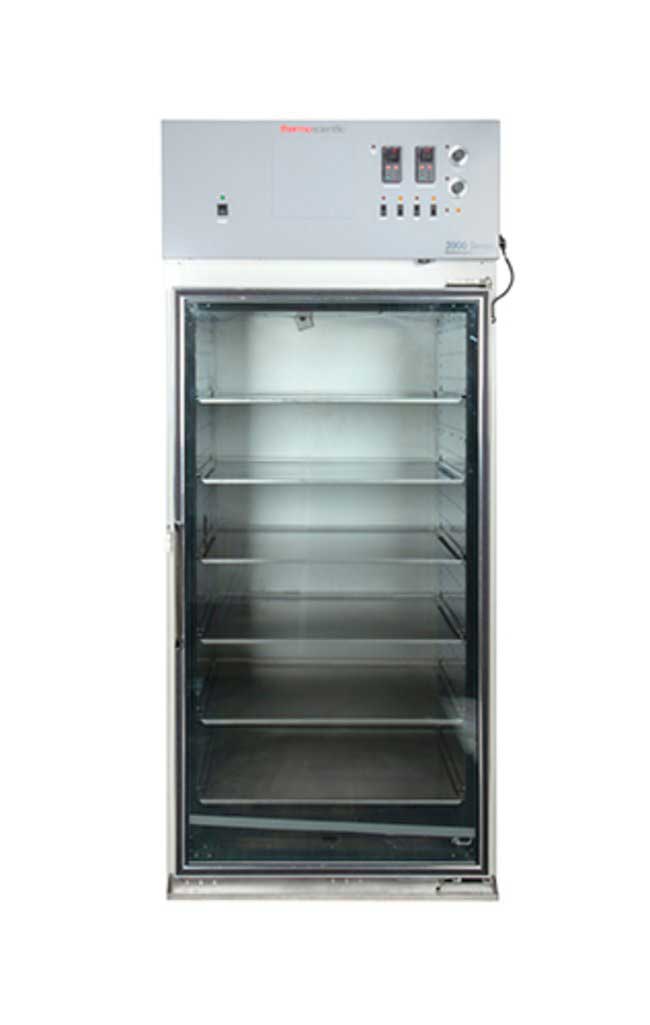 Environmental Chamber
Increase the functionality of your lab with the Thermo Scientific™ Environmental Chambers. The 311L to 821L units meet ICH, FDA, TAPPI, DIN12880 and national testing standards and are built to last. Use them for your applications requiring temperature control above or below ambient, humidity control, and CO2 on option. This series of environmental chambers are ideal for drug stability studies, shelf-life testing for packaged products, controlled temperature storage, and insect and other large-scale biological research and can be tailored to your application with many options.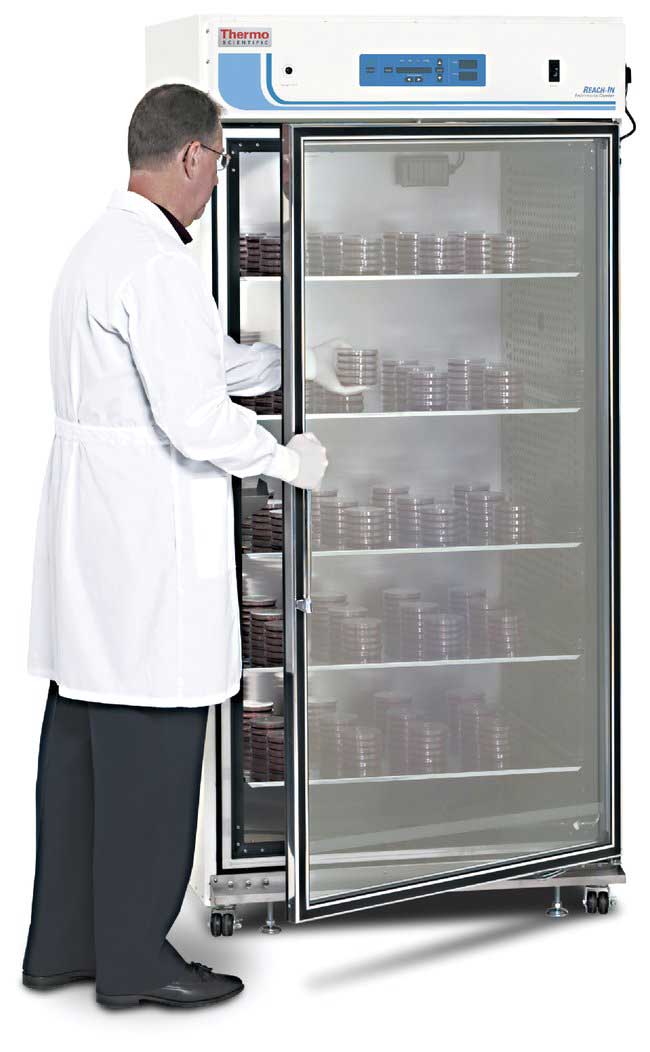 Large-Capacity Reach-In CO2 Incubator
Culture large volumes of patient samples for bacterial growth, perform short-term growth studies and work with large volume products. The Thermo ScientificTM Large-Capacity Reach-In CO2 Incubator offers a broad range of built-in features that provide optimal flexibility. This unit provides elevated RH to prevent product desiccation in medium-term cultures and maintains temperature uniformity, even when equipment (cell rollers, rockers, shakers, spinners, stirrers) is installed in the chamber.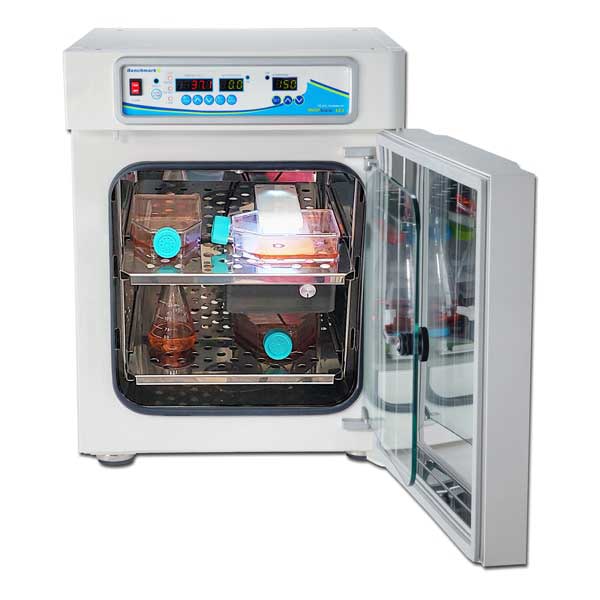 Suretherm™ Co₂ Incubator Series with Incuview™ LCI
Cell cultures depend on optimized growth conditions to thrive. With precise temperature and CO₂ control, Benchmark's SureTherm™ Incubators provide the perfect environment for your cultures. All SureTherm™ Incubators feature a proprietary heat distribution system that combines six-sided heating with a low-speed internal fan. Air is circulated uniformly throughout the chamber without air exchange from the external environment. This results in a controlled, protected environment with minimal temperature fluctuations (within 0.1°C). These are the first and only incubators equipped with our (patent pending) IncuView™ LCI (Live Cell Imaging) technology for viewing cells in "real time". An internal microscope and large, external display allow cells to be viewed without removal from the incubator, eliminating the inherent temperature fluctuations and risk of contamination. Cells are easily viewed on the large, integrated display or viewed locally or remotely with a wifi enabled phone, tablet or computer. *
* Cell viewing requires optional IncuView Integrated Microscope Shelf.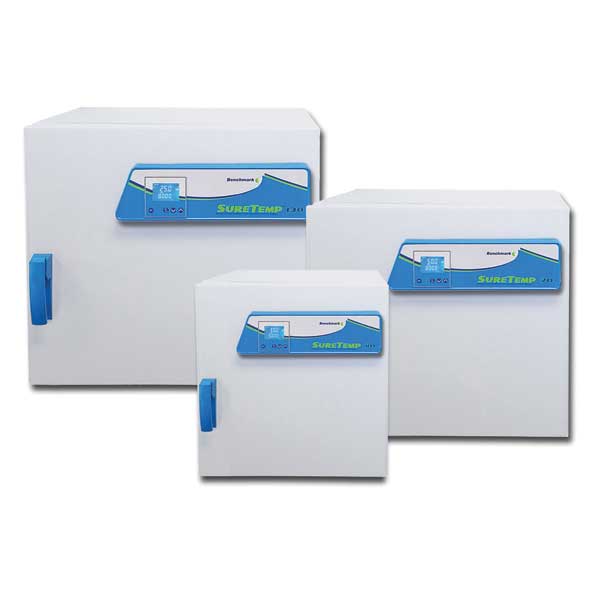 Suretemp™ Dual Convection Incubators
The new SureTemp™ Incubator series provides the highest level of temperature control with uniformity and stability levels that are unmatched by competitive models in the same class.
Each incubator is equipped with the SureCheck™ data logging system for verification of chamber temperature. The SureCheck system records temperature data points as often as every 60 seconds and stores this information on a flash drive. The data can then be viewed and saved using the included the SureCheck software. The recorded data can also be used to plot temperature points on a graph or exported to a spread sheet program for verification or storage/record keeping.
Unlike other laboratory incubators, the SureTemp series offers "Dual-Convection" technology, allowing users to choose between mechanical convection mode* (for exceptional temperature uniformity) or gravity convection mode* (for longer incubations where airborn contamination or drying of samples may be an issue). The heating elements are strategically located on multiple sides of the chamber and contents can be viewed with the separate inner glass door without disrupting the temperature environment.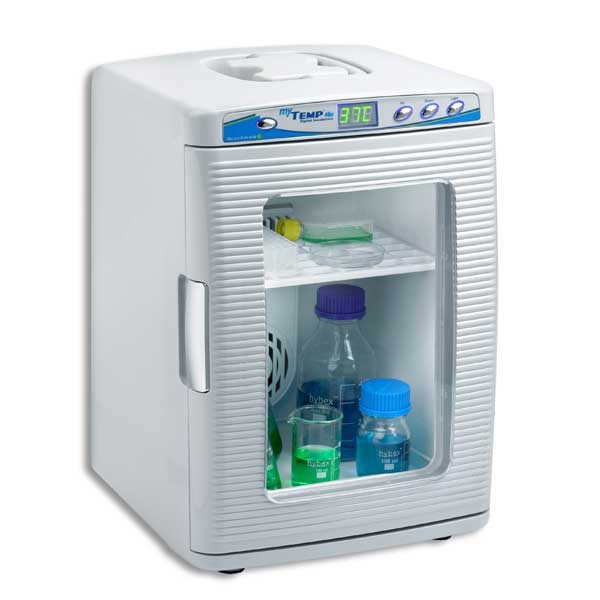 Mytemp™ Mini Digital Incubators
With digital temperature control, the MyTemp incubators provide convenient "set and walk away" operation, eliminating the need for external thermometers and repetitive "fine tuning" of an analog control knob. Simply choose the desired temperature and the incubator immediately begins to heat up (or cool down, -HC model only) while accurately monitoring the chamber temperature and conveniently displaying the temperature in real time on the large LED control panel.
Despite a modest footprint of 14.5 x 13″, the MyTemp incubators feature large internal chambers, capable of storing flasks and bottles up to 2 Liters. In addition, the incubators include two adjustable shelves and an internal outlet for powering small shakers, rockers and other instrumentation. A mini nutating rocker (supplied with both flat and dimpled mats) is available for agitation of samples during incubation.