X-Ray Fluorescence Spectrometer
XRF analysis is one of the best analytical techniques to perform elemental analysis in all kinds of samples, no matter if loose powders, solids or liquids, require analysis. Bruker XRF spectrometers are combining highest accuracy and precision with simple and fast sample preparation for the analysis of elements from Beryllium (Be) to Uranium (U) in the concentration range from 100 % down to the sub-ppm-level.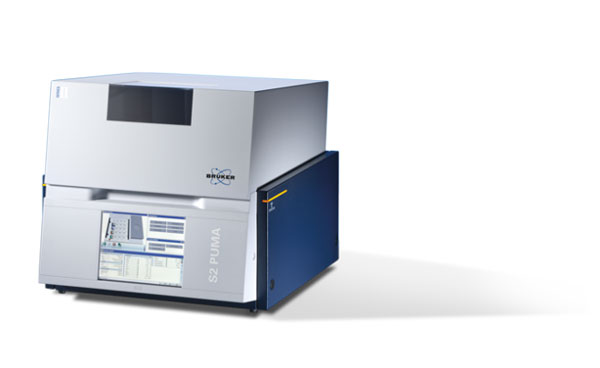 S2 PUMA Series 2
The S2 PUMA Series 2 with a single-position manual loading enjoys the same technical benefits as the S2 PUMA Series 2 XY Autochanger and S2 PUMA Series 2 Carousel.
It delivers a simple sample handling mechanism for low sample volumes and can be fitted with the fast HighSense™ detectors and the ergonomic TouchControl™.
Without the touchscreen it can be controlled remotely or via an external PC with the instrument control software SPECTRA.ELEMENTS.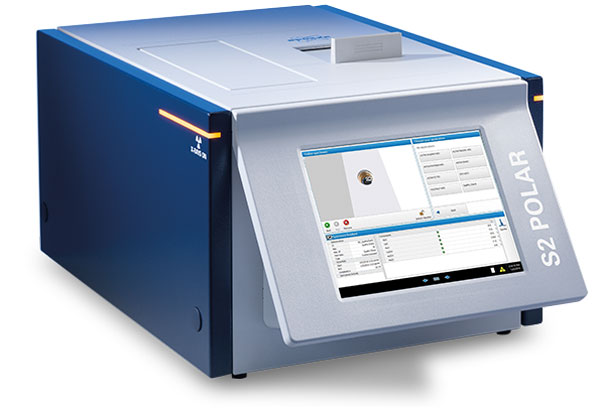 S2 POLAR
The S2 POLAR masters all requirements for S analysis from diesel to crude oils. This also includes continuous process control of higher sulfur levels in refineries as well as norm-compliant Ultra-Low Sulfur (ULS) analysis of final products.
The S2 POLAR complies with the international S norms such as ASTM D7220, D4294, and ISO 13032.
With its capability to measure multiple elements simultaneously, including important elements in process control such as Ni, V, Fe and CI, the S2 POLAR is well suited for the analytical demands of refineries in one single instrument.
The S2 POLAR is also well suited for the norm-compliant analysis of additives in lubricating oils according to ASTM D6481 and ASTM D7751 that includes the elements Mg, P, S, Cl, Ca, Zn, and Mo. Furthermore this also includes the analysis of elements in edible oils or palm oils.